Count Dracula Bar in Barcelona
Cervecería Conde Drácula was founded in 1972, nowadays it's managed by the third generation of the family.
The name of "Cervecería Conde Drácula" (in English, "Count Dracula Bar" was chosen because of the famous "Count Dracula of Transylvania", who became famous when his feats arrived to movie theaters in Spain and all over the world.
In the bar we can find decoration based in scenes painted on his walls of vampires, bats, haunted houses and other details which allow us feel like in a wonderful world of fantasy. In its decoration also stands out the lightning based in masks of Count Dracula, which we can see hanging along the 15-meter bar.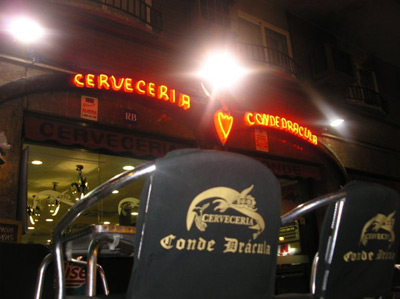 All the paintings were painted manually and over the years they've been taken care of in order to assure their eternal conservation.
In the beginnings of the activity of the bar, it had 450m², one half devoted to the Halls of Count Dracula where Baptisms, Weddings and Communions took place. These halls have seen how many of the grandparents and parents of our younger clients celebrated their holy events because back in those years people didn't use to hire farmhouses outside the city, just like they prefer to do nowadays. The reason was the families' economies and so they decided to celebrate the events in Barcelona.
The other part of the building was focused on restaurant services, offering Spanish "Tapas", Iberian sausages, toasts and good wines.
Nowadays, Cervecería Conde Drácula's exclusively devoted to the restaurant & tapas service, following the same line than in the past!!!
Cerveceria Conde Drácula's a symbol and a meeting point in Barcelona's neighborhood "Nou Barris" and also for other districts and the rest of the city. It's well-known thanks to its 30+ Tapas, Iberian Hams, Toasts and our delicious "sangría"…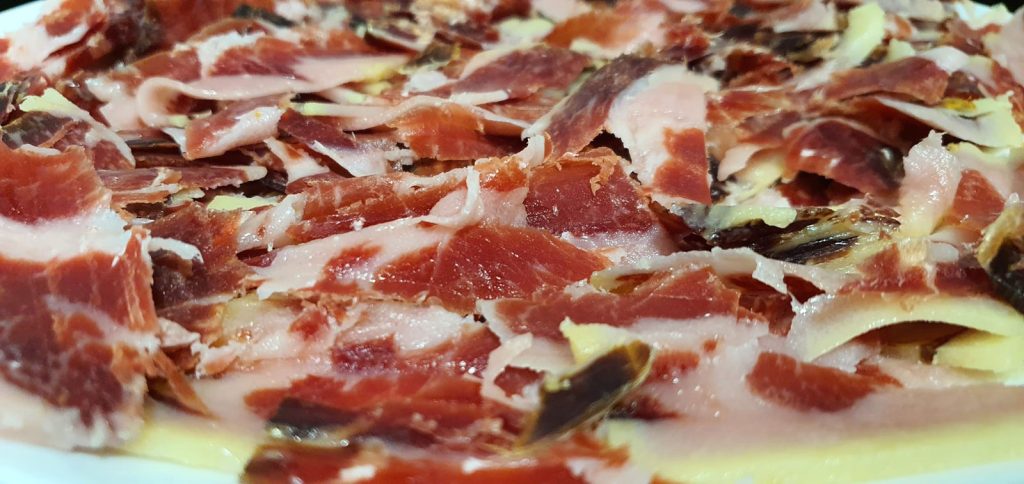 The bar has 16 tables in the street, for our clients' enjoyment in summer's hot days. Inside there's a fully air-conditioned space with 22 tables.
Restaurant's virtual tour